INFORMATION ABOUT EASTER OPENING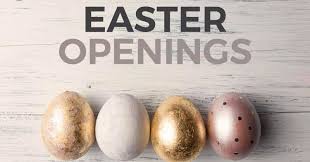 We are opening for children of key worker families over the two week Easter period, apart from Good Friday and Easter Monday.
Please remember, this service is only for families who have no other option for childcare.
The health and safety of the children we will have in our care and of the school staff taking on this role during this period continues to be our priority.
This is not a drop in/drop out service - all children must be booked in to school via emailing bursar@whitefield-pri.lancs.sch.uk or calling school on 01772 744449.
Please note, the school office will be operating on limited staffing during the Easter fortnight.
Any changes to your bookings must be passed on to school.
School will be open for this period from 7.30-5. All BOLA sessions must be booked using the same system as stated above. The normal school day will be from 8.50-3.30. Please do not be late picking up your children at the end of the school day or BOLA day.
There will be no kitchen service available during this time so ALL children must bring a packed lunch from home.